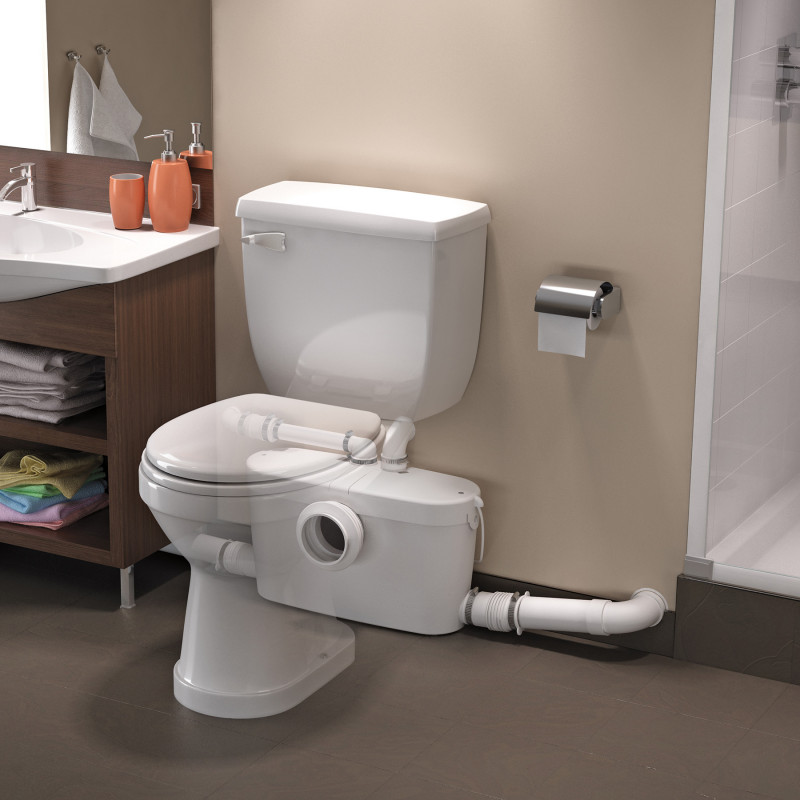  
Saniaccess 3
The SANIACCESS line allows double direct access to the basket, in case of misuse (introduction of prohibited bodies) and pressotat in case of maintenance.
The SANIACCESS 3 allows the drainage of the water of an entire bathroom (toilet, bidet, wash-basin and shower) up to 5 m in height or up to 100 m horizontally.
Equipped with a double-access hatch, the SANIACCESS 3 facilitates maintenance interventions in case of blockage, without the need to disassemble the device or empty the tank!...
Show more
SANIACCESS 3 datasheet
Size l x w x h (mm)
494 x 169 x 333
| | Column 0 |
| --- | --- |
| Application | Toilet, Bidet, Washbasins, Shower cabin |
| Number of available inlets | 4 |
| Inlet diameter | 100/40 mm |
| Recommended discharge pipe diameter | 22/28/32 mm |
| Motor power | 400W |
| Supply voltage | 220-240V/50Hz |
| Electrical class | 1 |
| IP rating | IP44 |
| Sound level | 46 dB(A) |
| Maximum horizontal discharge | 100 m |
| Maximum vertical discharge | 5 m |
| Shower tray height | 15 cm |